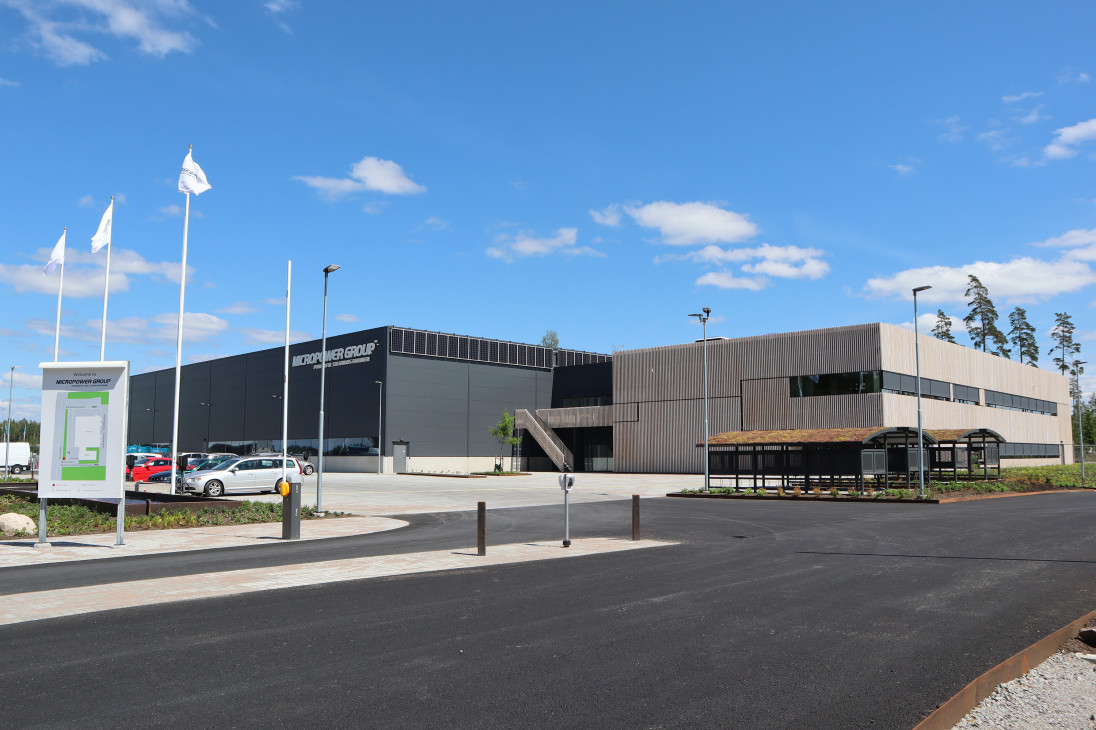 In 2020, Micropower's batter factory on Nylandavägen was completed and in 2021 was nominated for the wooden construction award.
In the modern and functional premises, wood has been allowed to take its place and the material permeates both interior and exterior. The surrounding outdoor environment is designed to promote biological diversity. For the modern industry where people should be able to meet at the same time. The building radiates what Småland stands for – simplicity, entrepreneurship and a sense of design.
Now it is once again noticed.
From the jury's reasoning "You feel both welcome and valuable in this environment. Large-scale volumes are difficult to manage, but here it is done in a way that is attractive and for more companies to follow
Read more about the nomination on Växjö Municipality's press release
https://www.mynewsdesk.com/se/vaxjo_kommun/pressreleases/de-aer-nominerade-till-byggnadspriset-2022-3207784