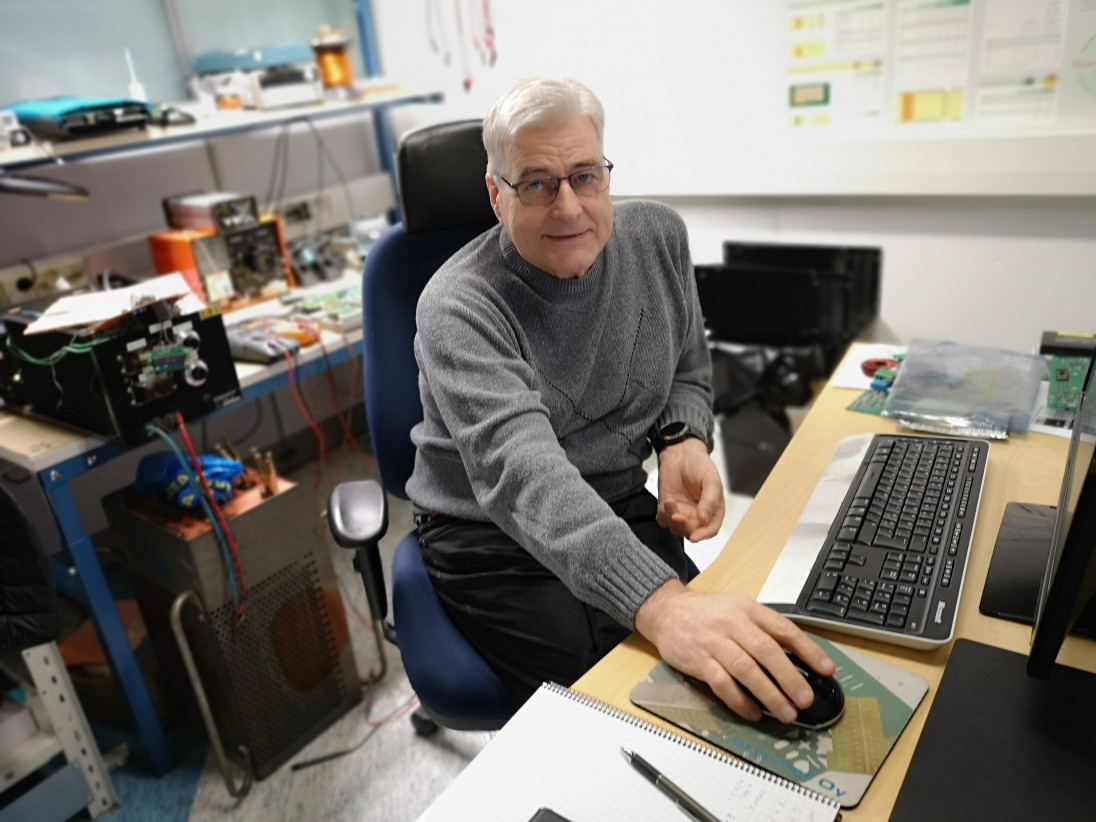 32 years has passed quickly, Powerfinn was re-named Micropower Oy in 2020 and has been part of Micropower Group since 2003.
Heikki, now 70 years young, is still daily pursuing his passion, ie. developing new advanced battery charger designs. In his current project, Heikki is combining the latest advances in component technology with his vast experience of power electronics design. The target is to develop and demonstrate an extraordinary compact and efficient new design topology that will eventually form the platform for a whole new family of Micropower charger products in the 2020's.

As Heikki is leaving for retirement this spring, he will thus hand over one final design platform to his younger colleagues for them to continue the development work and the industrialisation process.

"Heikki truly embodies our slogan – "Brilliant People, Seeking Excellence, Every Day". We are all lucky to have been his colleagues and now wish him many sunny and joyful retirement days", says Harry Lilja, Managing Director Micropower Oy.