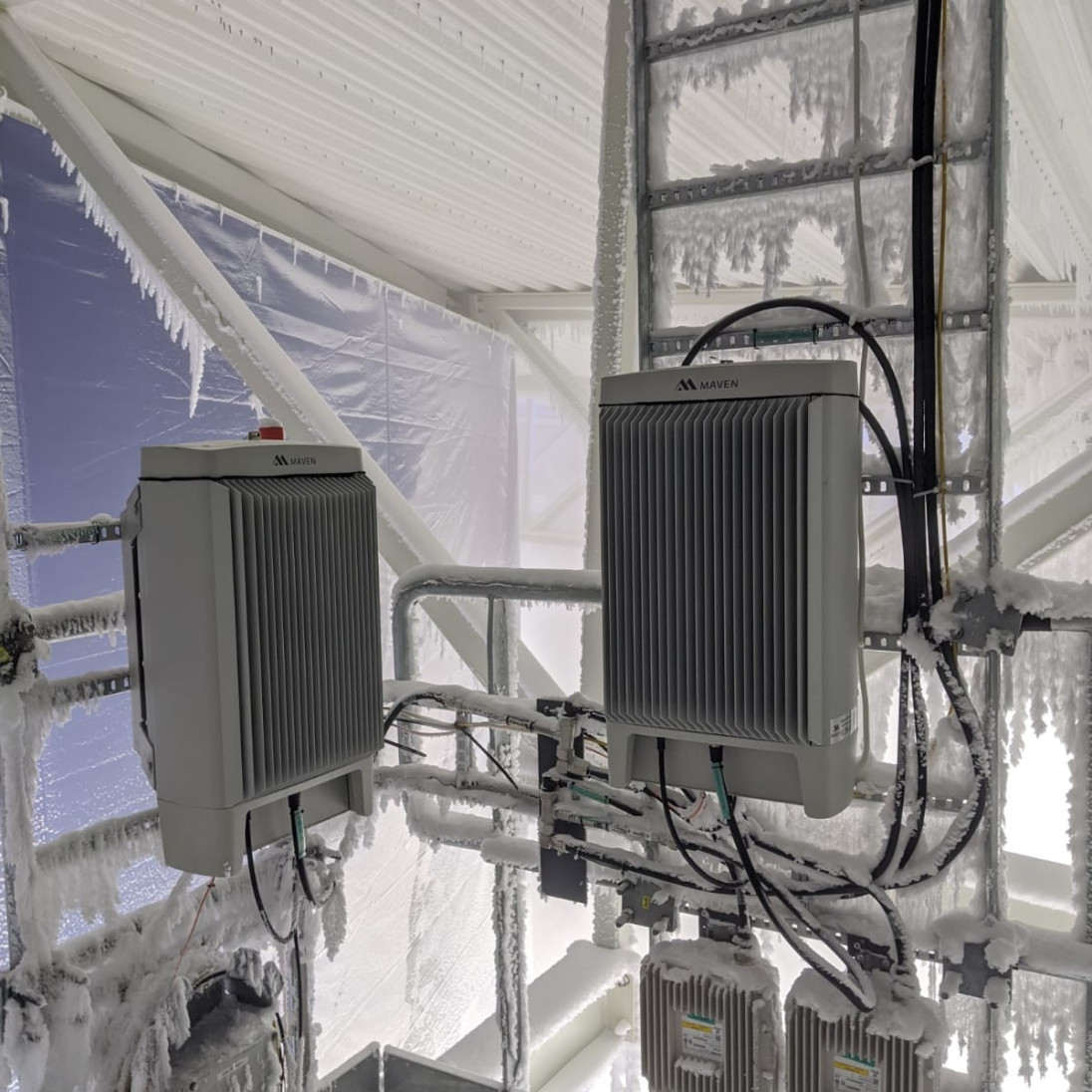 Maven worked with Micropower Group to achieve higher power, better cost efficiency, improved reliability, and signal strength.
During two years with close and dedicated cooperation, a power supply with 28V/48V output with 16 outputs has been developed. In order to obtain the highest control and performance, an independent 12V output channel for serial communication is also a part of the power supply solution.
The result of the cooperation is a power supply used in Maven's advanced 5G coverage system which delivers up to four times higher data throughput and 40% larger area than traditional solutions.
With an efficiency rate of 97%, heat loss turns to be so low that heat fans are not needed. The compact design saves space and extends the already extremely long-life span of the product. These are key features for Maven's fiber fed remote units and off-air repeaters that are often installed in hard to access locations.
Maven Wireless' products, where Micropower power supply is a part of, are made for the toughest and most critical environments. Examples of projects with Maven's equipment are the Öresundsbron between Sweden and Denmark, Marina Bay Sands Hotel in Singapore, Karawanken tunnel in Austria, railway tunnels in Sweden and Switzerland.