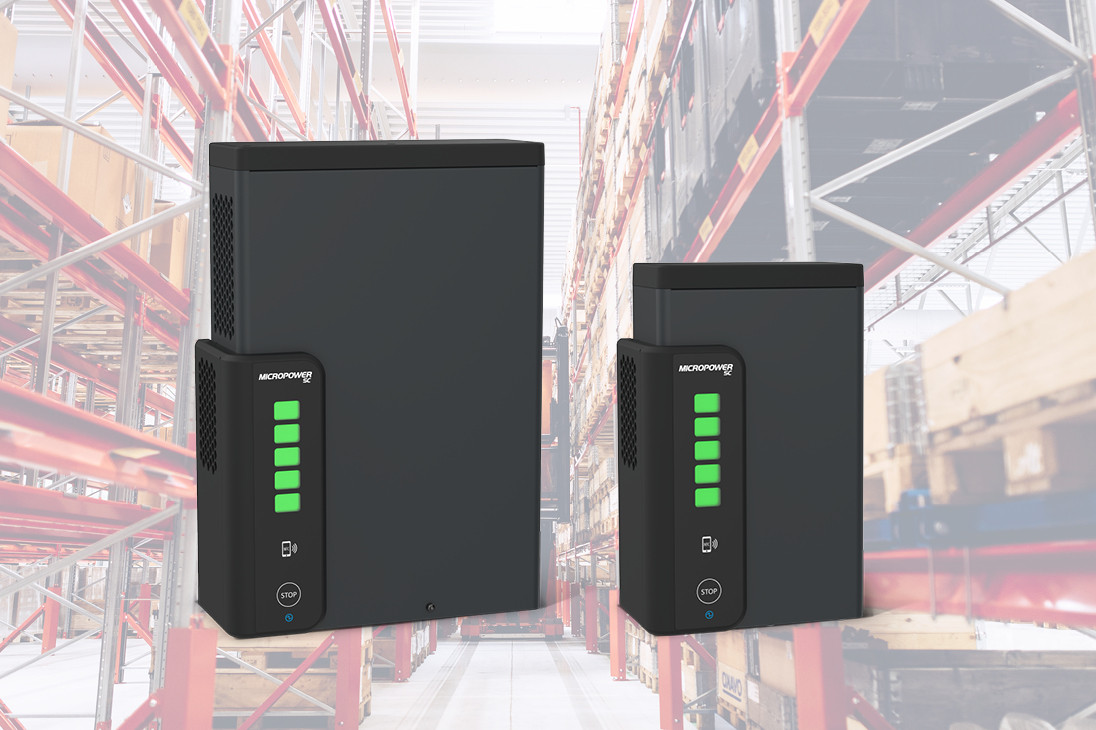 Micropower SC sets the standard for the next generation of industrial battery chargers. With an intuitive user-friendly design, a LED panel that indicates State of Charge and Near-Field Communication technology, Micropower SC simplifies installation, configuration and maintenance for everyday operators.

The Micropower SC features high-power and high efficiency as well as low stand-by power, making it a reliable and sustainable charging solution for industrial machines and vehicles.

" The Micropower SC chargers are tailor-made for their application for charging electrically driven industrial trucks. They convince through easiest operation and high efficiency." says Thomas Schüller, Product Manager - Battery Chargers, Micropower Group.

The Micropower SC series covers the power spectrum from 600W to 3,2 kW. The chargers work for stand-alone applications. The model range covers lithium-ion batteries with CAN Bus communication as well as traditional battery types. The chargers are compatible with Micropower's modular BRIX lithium-ion battery system and GET fleet management system for a complete battery solution.

For more information, contact your local Micropower distributor or send an email to sales@micropower.se. Get a more efficient and intelligent workday with the Micropower SC battery charger!