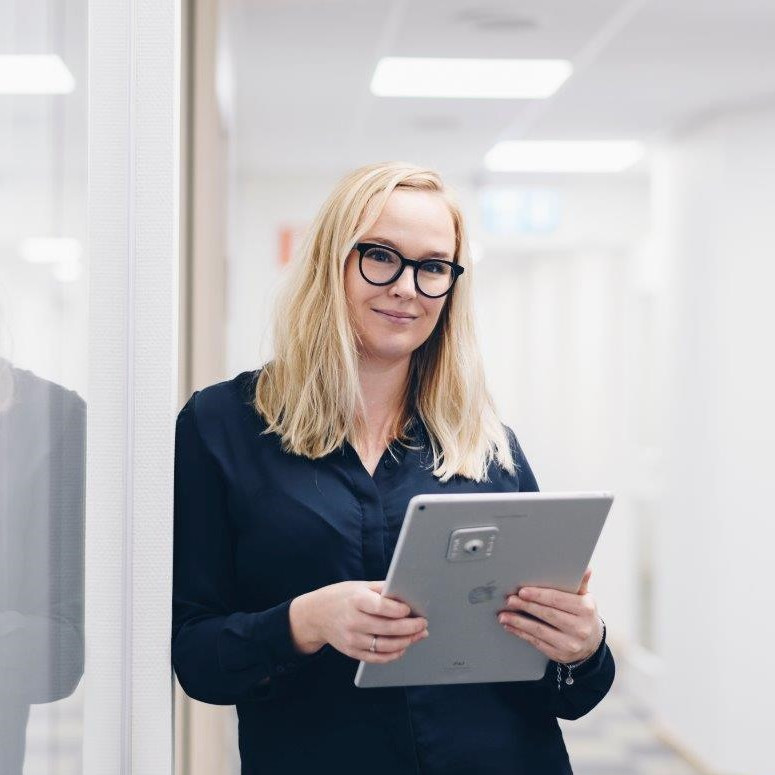 Software and Solutions is an increasingly important business area for Micropower and turning data into insights and solutions is a strategic success factor for the future. With innovative offerings we can add value to our hardware, help our customers make the most of their operations, optimize cost, usage and much more. Micropowers participation in the DIA Industrial Graduate School will revolve around following main areas:
Processing big data, turning them into insights and solutions helping our customers improve efficiency and reduce their environmental footprint.
Utilizing and combining data from multiple sources, adding value to our offer, outside Micropower traditional core area.
Strengthening the Software and Solutions team with competence within DIA.
Optimizing data management, logging and data warehousing.
Exploring capabilities of bringing exhaustive computation, big data storage, and AI away from the cloud into IoT devices.
The doctoral program runs over a five-year period and as an industrial doctoral student, your time will be distributed 20% research studies 60% research and development 20% other duties at Micropower.
The student will be employed directly by Micropower Sweden AB and positioned within the Software and Solutions team.
Competencies and experiences
In addition to the formal academic requirements, we would like to see knowledge in big data visualization such as React JS+Native, Dash, XD/Figma (or their equivalents), and cloud ETL. Good knowledge of English, both spoken and written, is a requirement.
In the recruitment process, we place great focus on your personal strengths, which are characterized by, among other things, a strong analytical talent and technical interest in data science and AI. You are also social and have good communicative skills.
Our offer
We offer a central position within a fast-growing and prosperous organization. You'll get a lot of freedom to influence the content of your role, where your own contribution will ha a big impact on the company's result. Being able to participate in Micropower's strive to change the industry and contribute to the transformation towards a fossil free world will be one of the most exciting industrial doctorate opportunities.
For more information and Application
Please contact Global Product Manager – Software and Solutions, Tomas Sturesson Micropower Mobile: +46 704 24 40 92.
To submit your application visit
www.interselection.se
and proceed to current recruitments.
We look forward to your application as soon as possible. Welcome!
The industrial PhD-student will be employed at Micropower Group in Växjö and enrolled in the graduate program at Linnaeus University. Therefore the position has some academic requirements that needs to be fulfilled.


General entry requirements
has been awarded a second-cycle qualification.
has satisfied the requirements for courses comprising at least 240 credits of which at least 60 credits were awarded in the second-cycle, or has acquired substantially equivalent knowledge in some other way in Sweden or abroad.
Specific entry requirements
approved courses of a minimum of 90 credits in the subject Computer and Information Science or the equivalent.
an individual study project of a minimum of 15 credits in the subject Computer and Information Science, or the equivalent.
Assessment criteria
Good programming skills and a solid training in mathematics and theoretical computer science. Documented expertise and working experience within at least two of the following research and educational areas is a great advantage:
Big data analytics
Data visualization
Machine learning
Predictive Maintenance
The ubiquity of sensor, computing, communication, and storage technologies provides us with access to previously unknown amounts of data—Big Data. It has revolutionized research communities and their scientific methodologies and innovated the approaches to knowledge and theory building, validation, and exploitation in the Sciences and the Humanities. With the foundation of a Linnaeus University Center on "Data Intensive Sciences and Applications" (DISA, https://lnu.se/en/disa) in Jan 2017, Big Data has officially become a research profile at Linnaeus University. Micropower is working in close collaboration DISA and are a part of the industry graduate school for Data Intensive Applications (DIA
www.lnu.se/en/dia
)